TOP 10 REASONS WHY CRUISE IS THE NEW-KID-ON-THE-BLOCK FOR HOLIDAYS!
TOP 10 REASONS WHY CRUISE IS THE NEW-KID-ON-THE-BLOCK FOR HOLIDAYS!
Cruises have become an increasingly popular choice for individuals and especially for families who want the most out of their vacation experience. Here are top 10 reasons why cruises are the next new-kid-on-the-block for holidays!
Cruise package includes nearly everything you'll need for a fantastic holiday trip. You can find a wide array of international cuisine, luxury-style accommodations, all day entertainment, and onshore transportation between travel destinations being offered. For the upscale lines, it might offer alcoholic beverages and soft drinks, gratuities, onboard spending credits, shore tours which is bundled into the base price all-inclusive.
2. MULTIPLE DESTINATIONS, UNPACK ONLY ONCE
You literally unpack once and you're taken from destination to destination. There is no rush of trying to catch or worry in missing your train or ferry schedules, or lug your luggage along streets. Best deal, you'll wake up in a new place in total relaxation.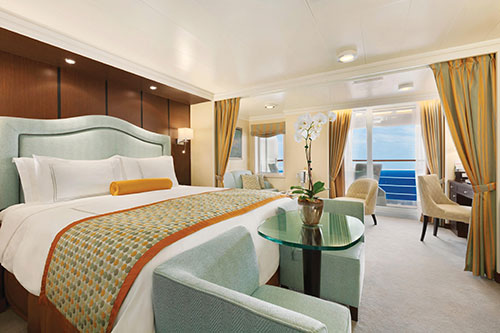 Cruises offer options for families to stay together yet everyone gets to enjoy activities that they each like to do. Parents can enjoy a romantic dinner alone, where kids are taken care under the late-night hours in the kids' club. There are also many family friendly entertainment for families who want to spend more quality time together.
4. SAVOUR TOP QUALITY CUISINE
You can savour top quality cuisine prepared by celebrity chefs where the menu options are simply palatable for everyone. You can also find something delicious to eat any time of day or night, which is equally incredible satisfying on taste buds.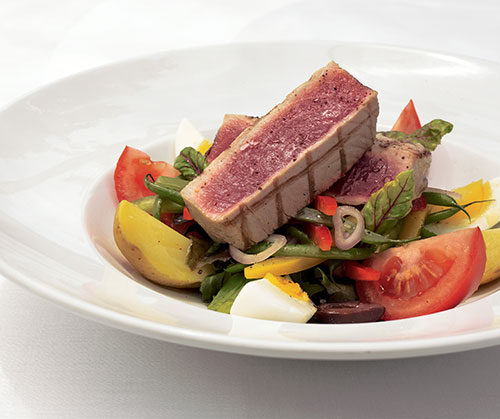 Travellers these days want a unique travel experience that they can rave about back home and share their holiday stories! The futurist model of having your martini drink made by a robot bartender can be experienced onboard the Bionic Bar on Quantum of the Seas and Ovation of the Seas.
You'll be spoilt for choice with endless entertainment and activities onboard the whole journey. From pampering yourself at spa while your spouse hits the gym for fitness program, kids are also able to do all sorts of hands-on workshop such as pottery painting to dance workshop that really keep them active! Time literally flies whilst on cruise!
7. STRESS FREE HOLIDAY PLANNING
Cruising offers a less than stress-free vacation planning, where you can find itineraries onboard with pre-planned excursions, inclusive all-day meals and endless on-ship entertainment onboard.
You can get a chance to be active in all onboard activities which sometimes might be costly to find on home ground, such as rock climbing, kids golfing, gyms and fun fitness classes. It simply makes one want to stay active with so many options abound on each ship.
The itineraries often features major cities and regional highlights, that covers the key places of interest so you don't have to do the research on the best places to visit in an unfamiliar destination. There are also planned onshore excursions which are being guided by a private tour guide so making sure that you're all taken care for the day trip out!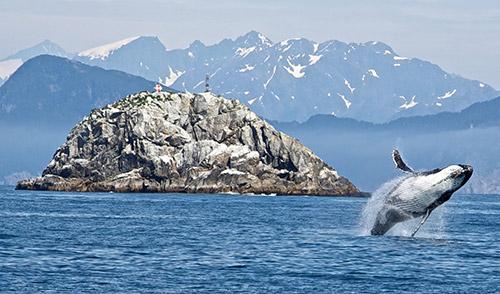 You can get the pampering moments on cruise where you can lounge at the pool, enjoy a spa treatment, go for wellness programs and relax in comfortable environment. You can totally embrace on a stress-free vacation experience on a cruise ship to recharge and rejuvenate!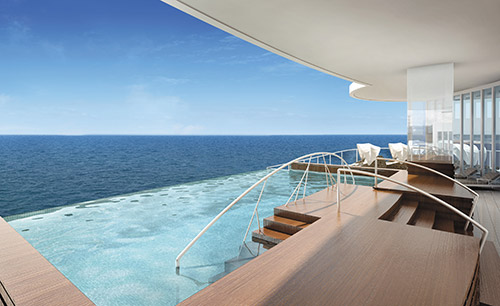 With so many reasons why you should go on cruise holidays, so what are you waiting? Let the experienced team of cruise enthusiasts at Port & Porters help you curate your bespoke journeys. Simply Contact Port & Porters at Tel: +65 6225 1322 / +65 6225 2322 for more details.

There is no excerpt because this is a protected post.
Read More »