Toscana: An Evolution of Tuscan Cuisine
TOSCANA: AN EVOLUTION OF TUSCAN CUISINE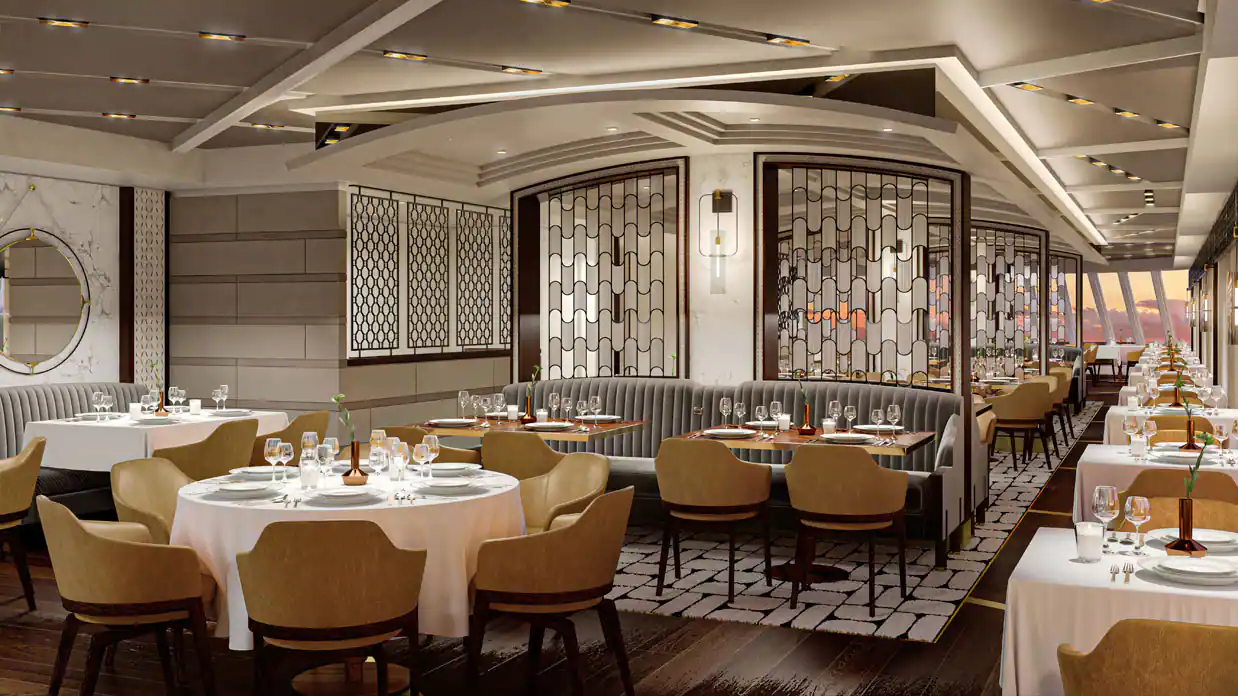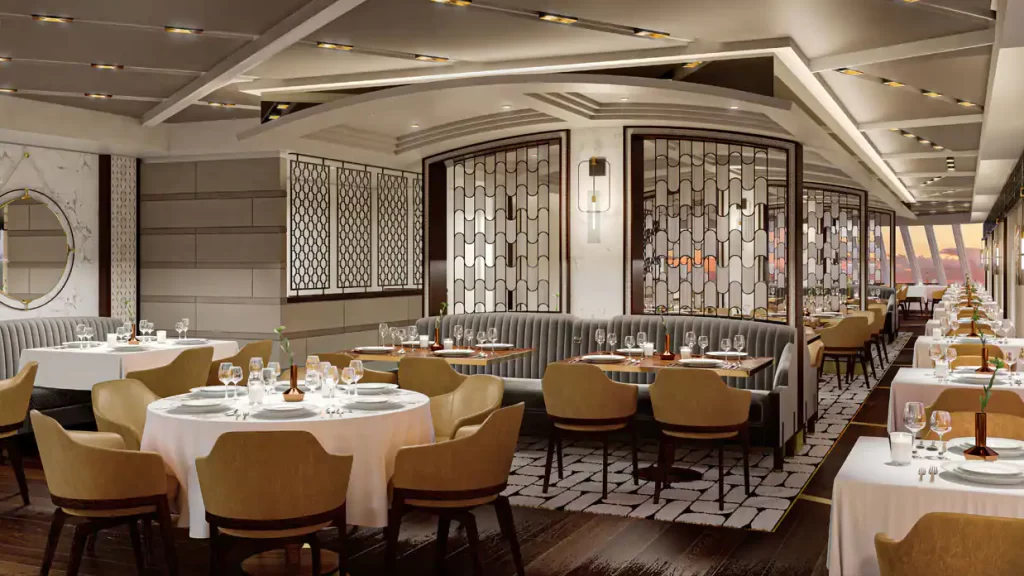 Toscana presents an evolution of Tuscan cuisine in a truly Italian setting of rich Chianina leather, hand-blown Venetian glass and Carrara marble. Evolved from generational family traditions, many of our recipes originated with the mothers and grandmothers of our own Italian culinary staff. Presented on elegant, custom-designed Versace china, masterfully prepared dishes exemplify the essence of Tuscany and celebrate Italy's culinary passion. 
AUTHENTIC ITALIAN culinary masterpiece
In Toscana, guests enjoy dishes inspired by the rich tradition of Tuscan cuisine, including recipes handed down to our chefs through generations. 
Perhaps the evening begins with the octopus carpaccio with Champagne vinaigrette or the artichoke and parmesan cheese timbale with black truffle sauce, followed by classic dishes such as the hand-rolled gnocchi with pesto, a rich risotto with lobster medallions and shallots, or a pan-seared sea bass filet finished with Sorrento lemon, chardonnay and capers.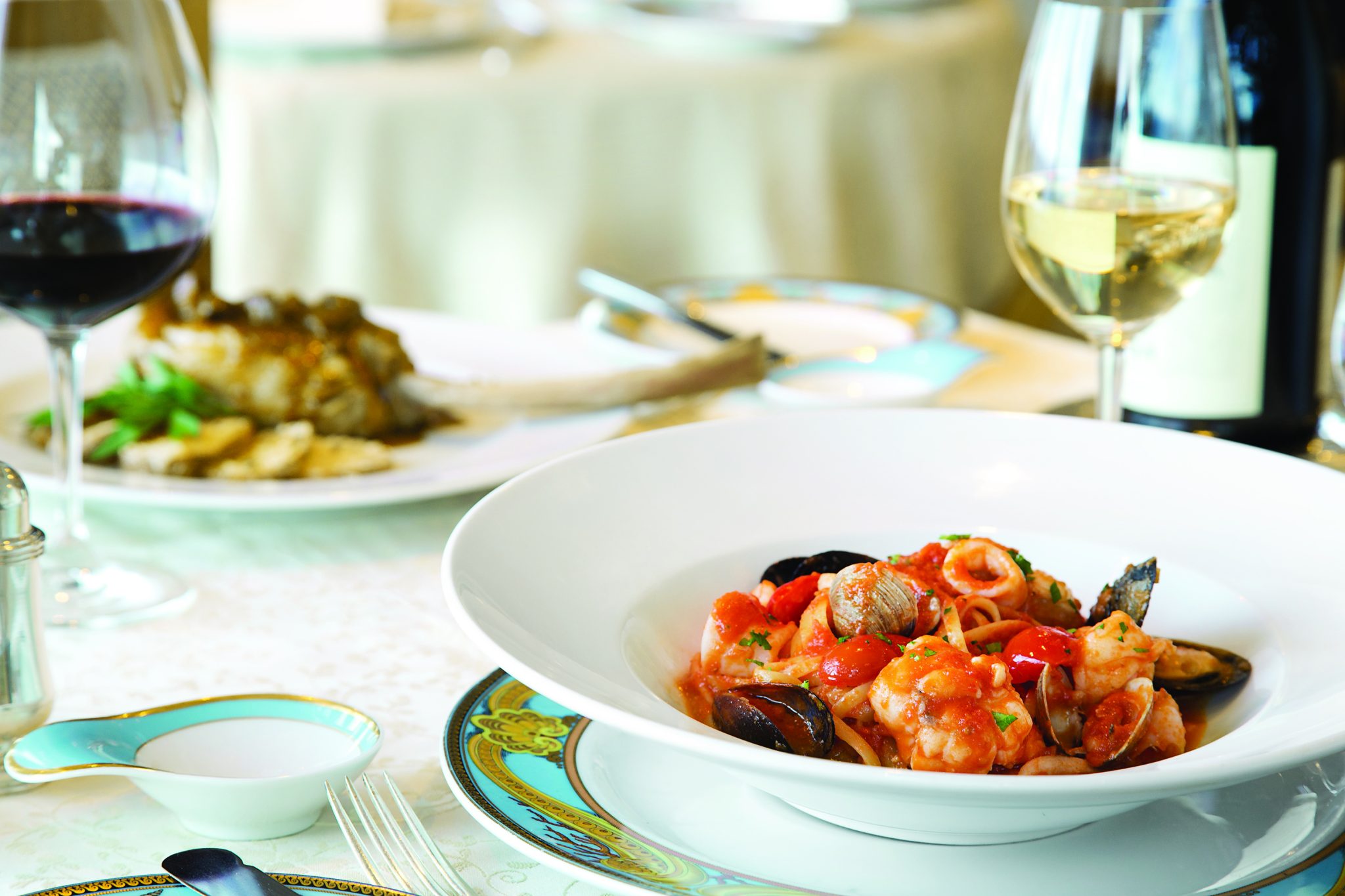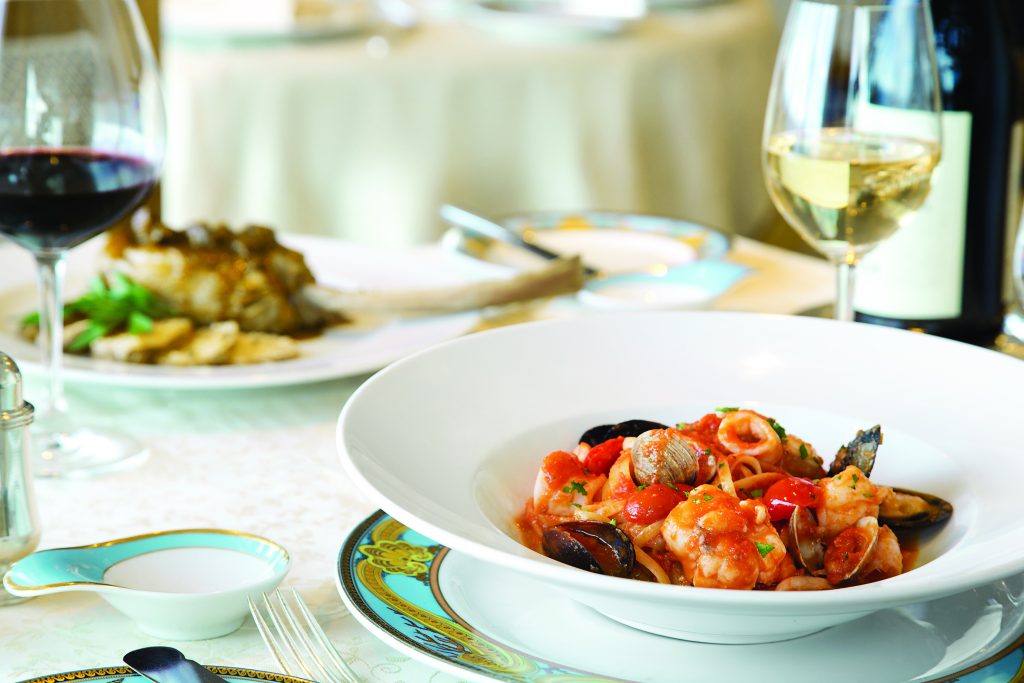 Reservations required.
Dinner
6:30 pm – 9:00 pm.
LE PASTE: Gnocchi di Patate al Pesto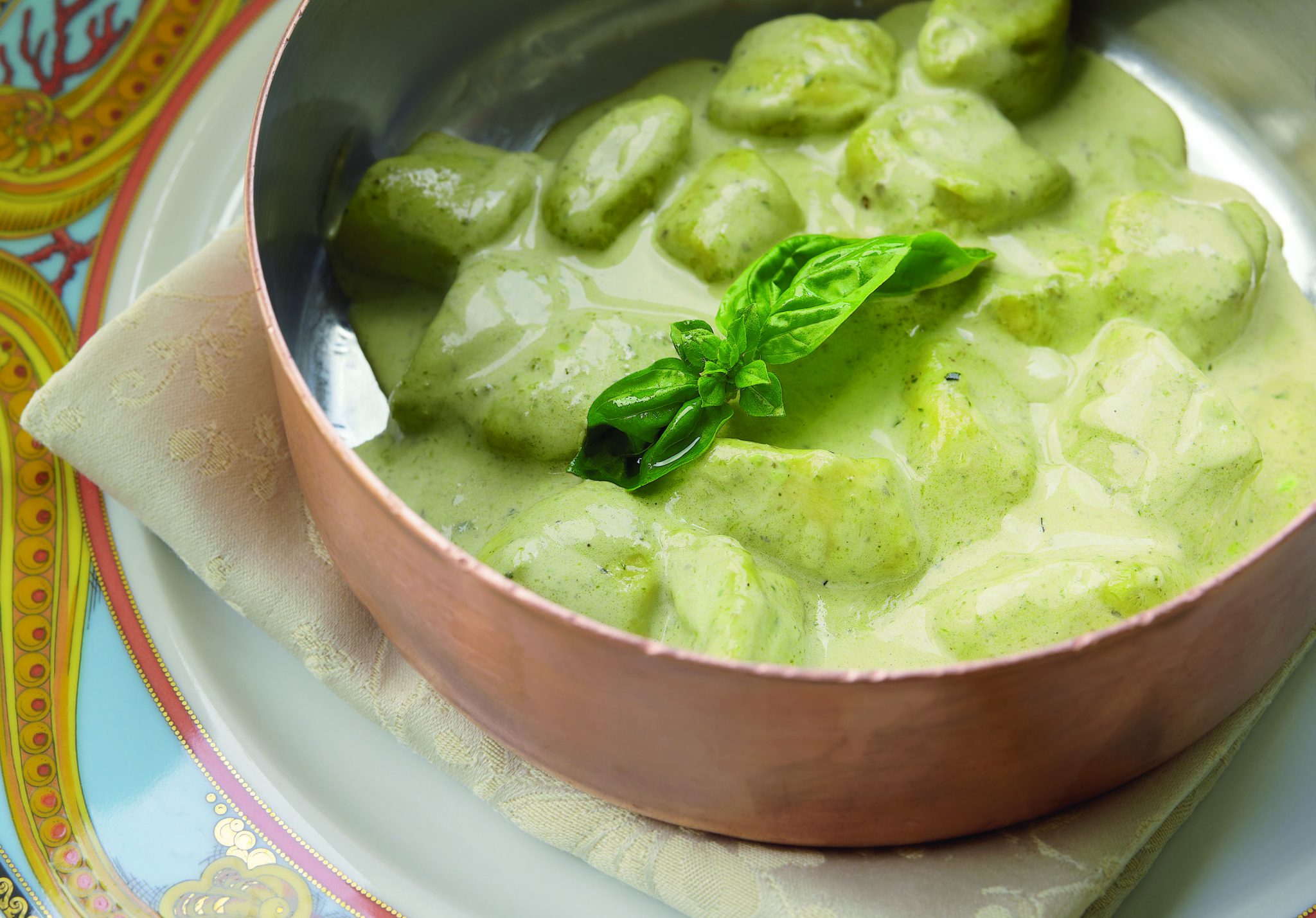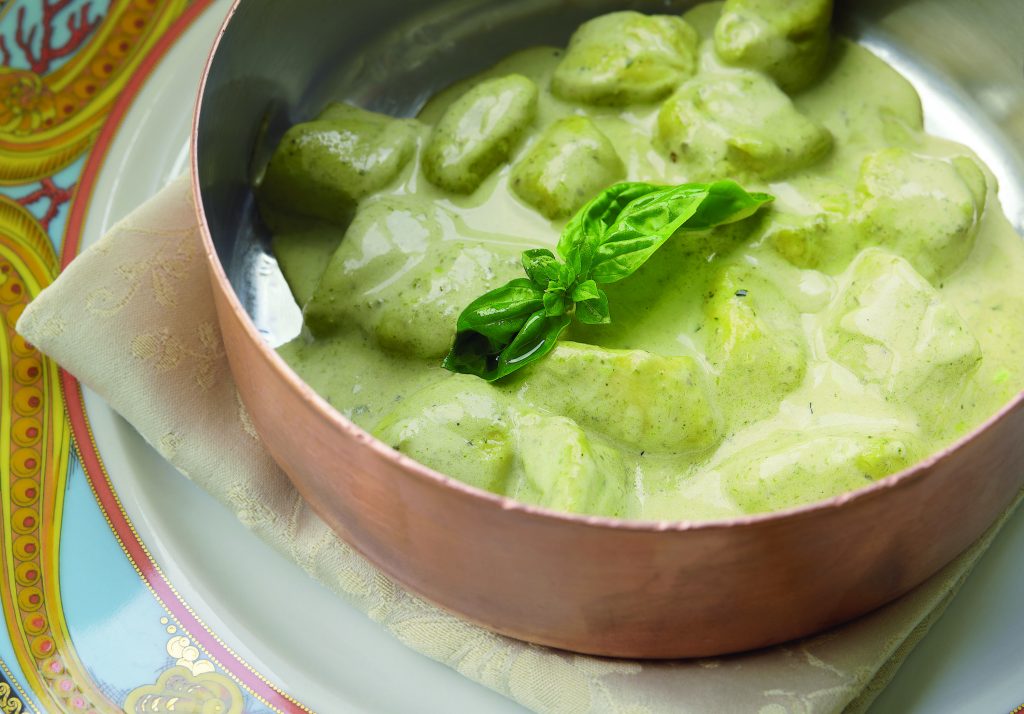 Hand-Rolled Potato Dumplings in a Creamy Pesto Sauce