A SURREAL JOURNEY OF WANDERLUST ADVENTURES
A SURREAL JOURNEY OF WANDERLUST ADVENTURES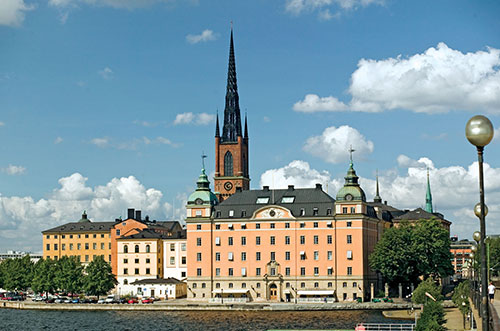 Iceland is an enriching destination. Not surprisingly, it has become one of the favourite hotspots among travellers in search of new and unique experiences. The Northern Lights, an aurora display of many streaking colours in the night sky, is like nothing you have ever seen. It makes your heart rate speed up with excitement and joy.
To begin your collage of a fulfilling holiday, step aboard the Regent Seven Seas Cruises, promising a 12-day luxury travel to Iceland and the Scandinavian region. It is the only cruise line that offers free unlimited shore excursions in every port of call, which allows you to explore various destinations as many times as you like.
Captivating and intriguing experiences
Immerse yourself in a surreal environment surrounded by an awe-inspiring landscape at the remarkable Solfatara fields in Krýsuvík. Gaze in wonder at the expanse of steaming volcanic vents and boiling hot springs, framed by a range of multi-coloured hills. The beauty of Isafjordur is another must see. Its striking steep mountains on three sides rising around a gorgeous bay is bedazzling.
Whichever way you want to explore Nordic culture, you'll find a plethora of surprises from free concerts to festivals in some of the loveliest environments. There are also plenty of cafes to taste fresh baked goodness and sip coffee. Sounds good so far?
As with all forms of travel, bringing a souvenir and curio home sits high on the memorable list. From handmade woollen items to nautical-theme items, the eclectic selection from the many quaint shops is a delight to explore.
The country's natural wonders are complemented by a wealth of wildlife where whale watching in Iceland's north coast is a wonder to behold. The experience brings you closer to a diverse species including the Humpback, Minke and Orca in Skjaifand Bay. Complete the experience with a visit to a whale museum to learn more about these giants of the deep.
Retail therapy in picturesque journey
A stop at a fantastical waterfall rounds out the tour before your journey proceeds onwards to Norway. Get ready to be greeted by a jaw-dropping view of Hafrsfjord from Ullandhaug hill. Prepare for more shopping! Expect to find an abundance of specialty stores and more souvenir shops featuring an exquisite range of Norwegian wares from apparel wear, jewelry, and leather handbags to tapestries and glassworks.

Your dining options is but an adventure itself. In Alesund, a list of restaurants serves a stupendous spread of cuisine from Norwegian seafood delicacies to international fare.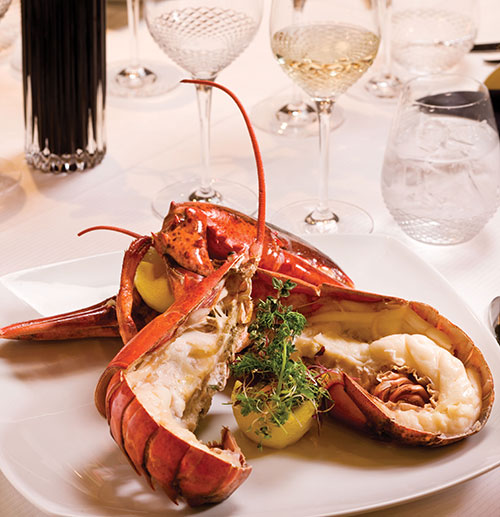 Feast on succulent platter and adventures

Skagen is often referred to as the "Land of Light," famous for its long coastline and sandy beaches in Denmark. With warm, strong sunlight, its bustling harbour relishes with the day's fresh catch from the northern tip of Jutland. Step into one of the many restaurants for a succulent platter.
At Råbjerg Mile you can experience a little bit of rugged adventure at the largest wandering sand dunes, moving straight across the tip of Skagen. A visit to some of the renaissance castles will transport you to a different era. These magnificent structures with exciting details are architectural gems whose beautiful exteriors are besotting.

Art lovers, prepare to feast your eyes on some of the world's most renowned paintings at the Gothenburg Art Museum in Sweden. It houses masterpieces by Edvard Munch and Picasso that will leave you speechless. Situated off the Göta älv river, Gothenburg is a major city famous for its canals and leafy boulevards with its main street, Kungsportsavenyn, lined with many cafes, boutiques and plazas to fill your day of indulgence.
Enticing voyages with free unlimited shore excursions and services
The Regent Seven Seas offers enticing voyages to nearly 350 ports around the world, including locations that larger vessels cannot reach. The cruise provides a personal experience with gratifying luxuries, comfort and complete fulfilment for a wanderlust experience. For more enriching experiences, you can also sign up for a richly satisfying behind-the-scenes private tours led by knowledgeable local guides.
Apart from free unlimited shore excursions and free unlimited beverages —including fine wines and premium spirits— it also offers free Wi-Fi for all ship suite categories, thus allowing you to stay in touch with everyone while onboard.
To enjoy these unforgettable voyages, let the experienced team of cruise enthusiasts at Port & Porters help you curate your bespoke journeys. Simply contact us at Tel: +65 6225 1322 / +65 6225 2322 or email: cruise@stamfordtravel.com.sg for more details.

There is no excerpt because this is a protected post.
Read More »