Mediterranean Cruises: A Stunning Luxurious Excursion
Mediterranean Cruises: A Stunning Luxurious Excursion
Are you looking for a once-in-a-lifetime luxurious vacation experience? Look no further than a Mediterranean cruise! The Mediterranean Sea is one of the most popular tourist destinations in the world. Its clear blue waters, stunning coastlines, rich history, and vibrant culture make it the perfect place to unwind. We will guide you through everything you need about Mediterranean cruises.
What are Mediterranean Cruises?
Mediterranean cruises are a vacation where you cruise through the Mediterranean Sea, visiting various coastal cities and countries. The Mediterranean Sea borders Europe, Asia, and Africa, which means you can see many countries and cultures on your trip
Why Choose a Mediterranean Cruise?
It would be best to choose a Mediterranean cruise for your next vacation for many reasons:
1. It's a great way to see multiple countries and cultures in one trip without the hassle of planning and booking.
2. Mediterranean cruises are known for their luxurious amenities, including gourmet dining, spas, and entertainment options.
3. The stunning coastal views and historic landmarks you'll see on your trip will be unforgettable.
When is the Best Time to Go?
The best time to go on a Mediterranean cruise is between May and September when the weather is warm and sunny. Remember that summer is the peak tourist season so popular destinations can be crowded. If you prefer a quieter and more affordable trip, consider travelling in the shoulder seasons of April or October.
Where Do Mediterranean Cruises Depart From?
From a number of ports throughout the Mediterranean Sea, depending on your chosen itinerary. Some popular departure ports include Barcelona, Rome, Venice, and Athens.
What to Expect on a Mediterranean Cruises
Accommodations
It offers various accommodation options, from small interior cabins to luxurious suites with private balconies. Most cabins include air conditioning, televisions, and private bathrooms. Some cruise lines offer perks such as 24-hour room service.
Dining Options
They are known for their gourmet dining options, with many ships offering a variety of restaurants and cuisines. Most cruises include meals in the main dining room and casual options such as buffets and cafes. For an additional fee, many cruise lines also offer speciality restaurants, such as sushi bars or steak houses.
Onboard Activities
Experience a multitude of onboard activities during your Mediterranean cruise, ranging from live entertainment, sports facilities, spa treatments, ensuring a fulfilling voyage. Some popular activities include swimming pools, fitness centres, and wine tastings. Most ships also offer organized excursions to local attractions in each port of call.
Top Mediterranean Cruise Destinations
Santorini, Greece
Santorini is a breathtaking island known for its white-washed buildings, blue-domed churches, and stunning sunsets. Take a donkey ride up to the hilltop town of Oia, and enjoy the views of the Aegean Sea.
Dubrovnik, Croatia
Dubrovnik is a beautiful coastal city known for its ancient city walls, picturesque Old Town, and stunning views of the Adriatic Sea. Take a walk around the city walls and visit the historic Franciscan Monastery.
Barcelona, Spain
Barcelona is a vibrant city known for its colourful architecture, bustling streets, and delicious food. Be sure to visit the famous Park Guell, and the Gothic Quarter, with its narrow streets and historic buildings.
Rome, Italy
Marvel at the ancient ruins, visit the Vatican City, and indulge in delicious Italian cuisine in the Eternal City.
Ephesus, Turkey
Ephesus is an ancient city known for its well-preserved ruins, including the famous Library of Celsus and the Temple of Artemis. Take a guided tour and learn about the fascinating history of this ancient city.
Venice, Italy
Venice is a romantic city famous for its canals, bridges, and architecture. Take a gondola ride through the canals, visit St. Mark's Basilica, and explore the picturesque streets and piazzas.
Tips for Planning Your Mediterranean Cruise
• Research different cruise lines and itineraries to find the best fit for your interests and budget.
• Book shore excursions and activities in advance to ensure availability and avoid queues.
• Pack comfortable walking shoes and clothing for varying temperatures.
• Bring a travel adapter and charger for your electronics.
• Consider purchasing travel insurance to protect against unexpected circumstances.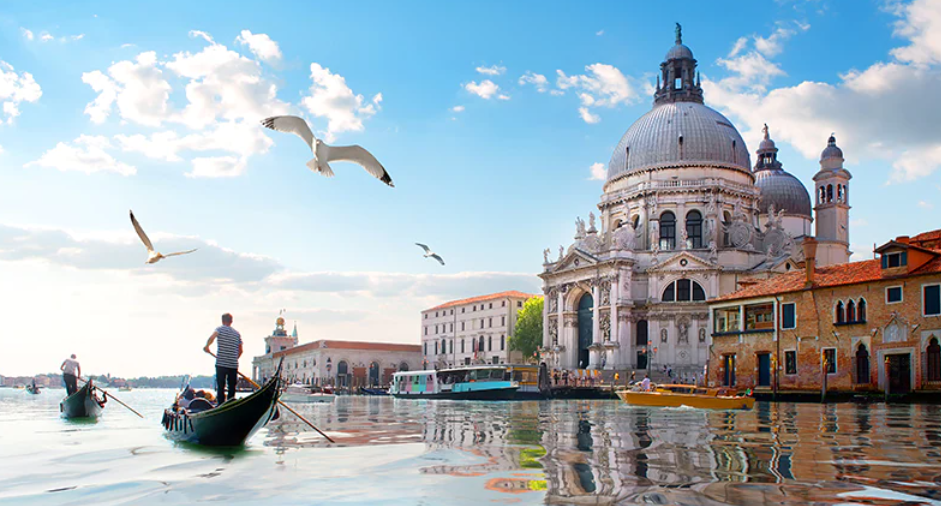 A Mediterranean cruise is a luxurious and unforgettable way to explore the rich history and culture of the Mediterranean Sea. Whether you're interested in ancient ruins, picturesque landscapes, or delicious cuisine, there's something for everyone on a Mediterranean cruise. So pack your bags, and get ready for the trip of a lifetime! Book Now at portandporters.com

There is no excerpt because this is a protected post.
Read More »