LUXURY CRUISES ABOARD SEVEN SEAS EXPLORER
An Unforgettable Experience: Luxury Cruises Aboard Seven Seas Explorer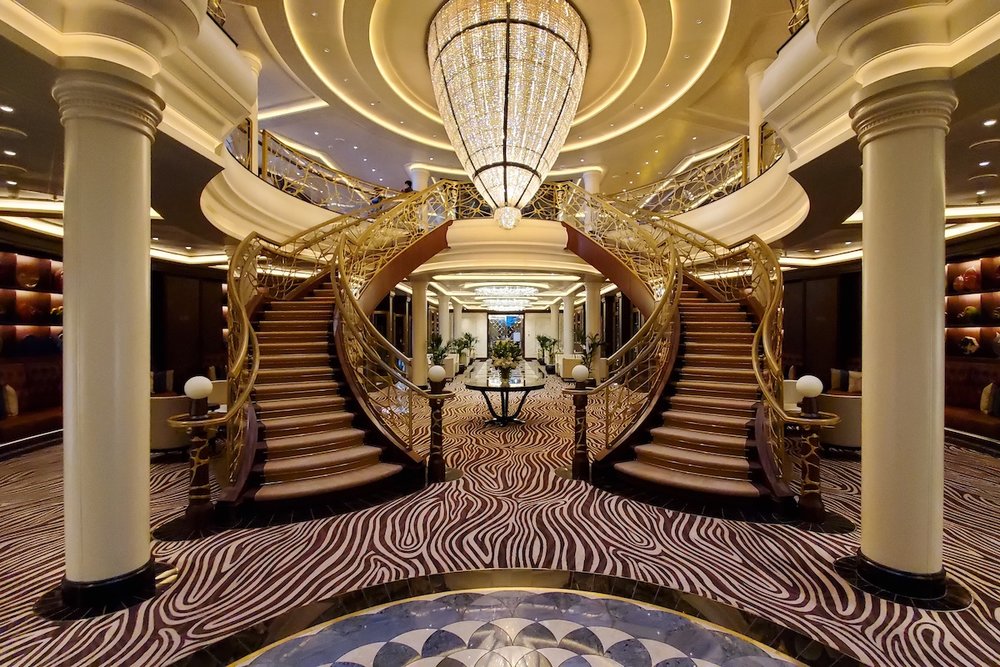 Imagine stepping onto a ship that is nothing short of luxurious. A ship where the staff anticipates your every need and desire. A ship with stunning views in every direction. You'll enjoy this experience when you set sail on Seven Seas Explorer Luxury Cruises.
From the moment you step on board, you'll be surrounded by exquisite décor, top-of-the-line amenities, and world-class service. Whether enjoying a drink in the elegant lounge or indulging in a treatment at the spa, you'll feel right at home aboard Seven Seas Explorer.
But that's not all. This ship also offers some of the unique itineraries in the world. From sailing through Istanbul to Auckland, there's something for everyone aboard Seven Seas Explorer.
The Most Luxury Cruises With Seven Seas Explorer
As the newest and most luxurious ship in the Seven Seas fleet, the Seven Seas Explorer is redefining cruising as we know it. Regent Seven Sea Cruises offers an in-suite experience like no other at sea. Every suite has spacious closets, high-end finishes, relaxing Elite Slumber™ beds and private balconies. Sizes range from 307 to 4,443 square feet (93.6 to 1,354.2 meters). 
With its all-suite, balcony staterooms and intimate atmosphere, this ship is perfect for those who want to experience world-class luxury.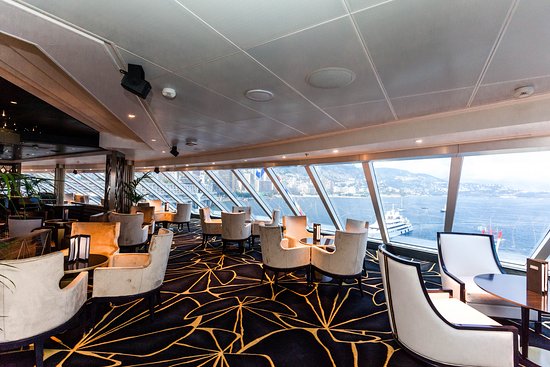 Whether taking a world cruise or sailing to some of the most picturesque destinations on the planet, you can rest assured that every moment on board the Seven Seas Explorer will be unforgettable. From the moment you step on board, you'll feel as though you're being treated like royalty. Our attentive staff and luxurious amenities make you feel like the world is your oyster.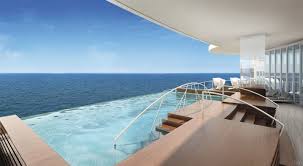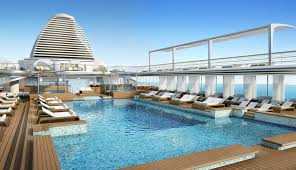 Sailing Around the World With Seven Seas Explorer
When you sail around the world on Seven Seas Explorer, every day is an unforgettable experience. As the most luxurious cruise ship in the world, she offers her guests an unparalleled level of comfort, elegance and convenience.
Aboard Seven Seas Explorer, you'll enjoy spacious suites with luxurious marble bathrooms, gourmet restaurants with world-class cuisine, and a wealth of recreational activities and amenities. Plus, with exciting itineraries that visit some of the most fascinating destinations on earth, you'll have the opportunity to explore new cultures and experience unique adventures.
No matter what type of traveler you are, a perfect cruise vacation is waiting for you aboard Seven Seas Explorer. So come explore the world with Port & Porters – we guarantee you won't be disappointed.
An Unforgettable Cruise Experience: Enjoy the Best of Luxury Cruises Onboard Seven Seas Explorer
With world cruises, you can explore a new continent each day or spend a leisurely day onboard enjoying the luxurious amenities. You'll have plenty of time to explore each destination with overnight stays and ample time in port. And with multiple restaurants, bars, and lounges onboard, as well as a world-class spa, you'll be pampered from the moment you step onboard.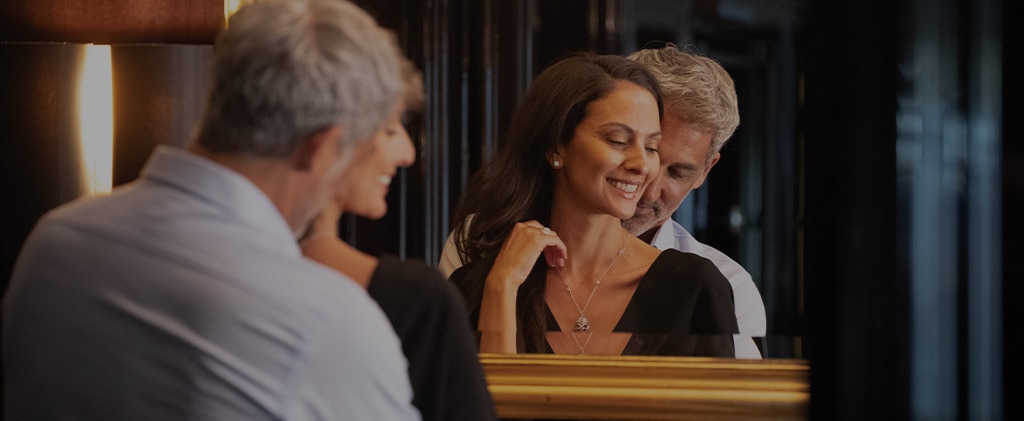 But the best part of a world cruise is the people you'll meet. From the ship's crew, who will take care of your every need to your fellow travelers, who will become lifelong friends, you'll create memories that will last a lifetime.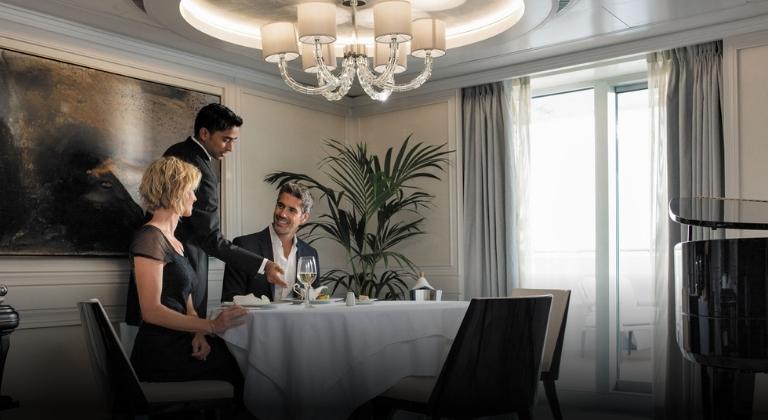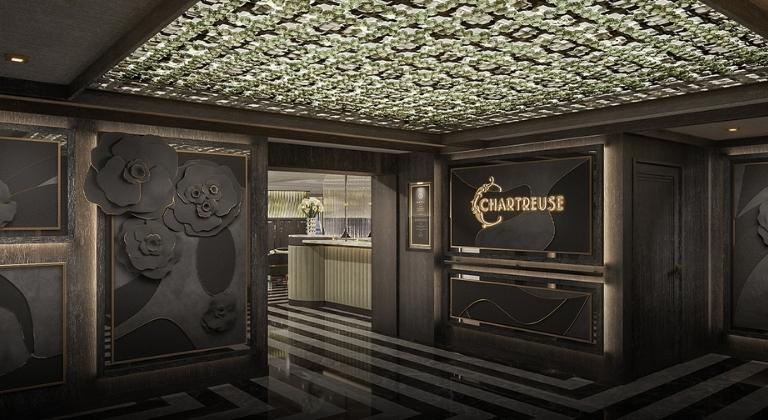 Unrivalled Amenities and Activities Offered on Seven Seas Explorer's Luxury Cruises
On board the Seven Seas Explorer, you'll find no shortage of luxurious amenities and activities to keep you entertained. From the world-renowned Canyon Ranch SpaClub to Michelin-star-worthy dining experiences, you'll find everything you want.
Regarding accommodation, you'll be spoiled with options ranging from spacious suites to sumptuous penthouse suites. And if you're looking for a truly one-of-a-kind experience, the Regent Suite is available for an additional cost and comes complete with its private spa and butler service.
As for activities, there's something for everyone onboard. If you want to relax, you can dip in one of the three swimming pools or enjoy a treatment at the spa. For those who want to explore ashore, there's also a selection of shore excursions in each port of call.
Pre-Cruise Preparation Tips and What to Expect Aboard a Seven Seas Explorer luxury Cruises
As you begin to plan your cruise and get excited for the trip of a lifetime, there are a few things you should keep in mind to make the most of your experience.
First, be sure to pack comfortable shoes and weather-appropriate clothing. While you can dress up for dinner each night, many activities onboard and ashore will be more casual.
Next, familiarize yourself with the ship layout and services so you can make the most of your time onboard. The Seven Seas Explorer has different dining options, a world-class spa, casino, theater, and more – so it's good to know what's available and where it's located.
Finally, remember to bring your camera! You'll want to capture all the incredible sights and memories you'll make on your cruise.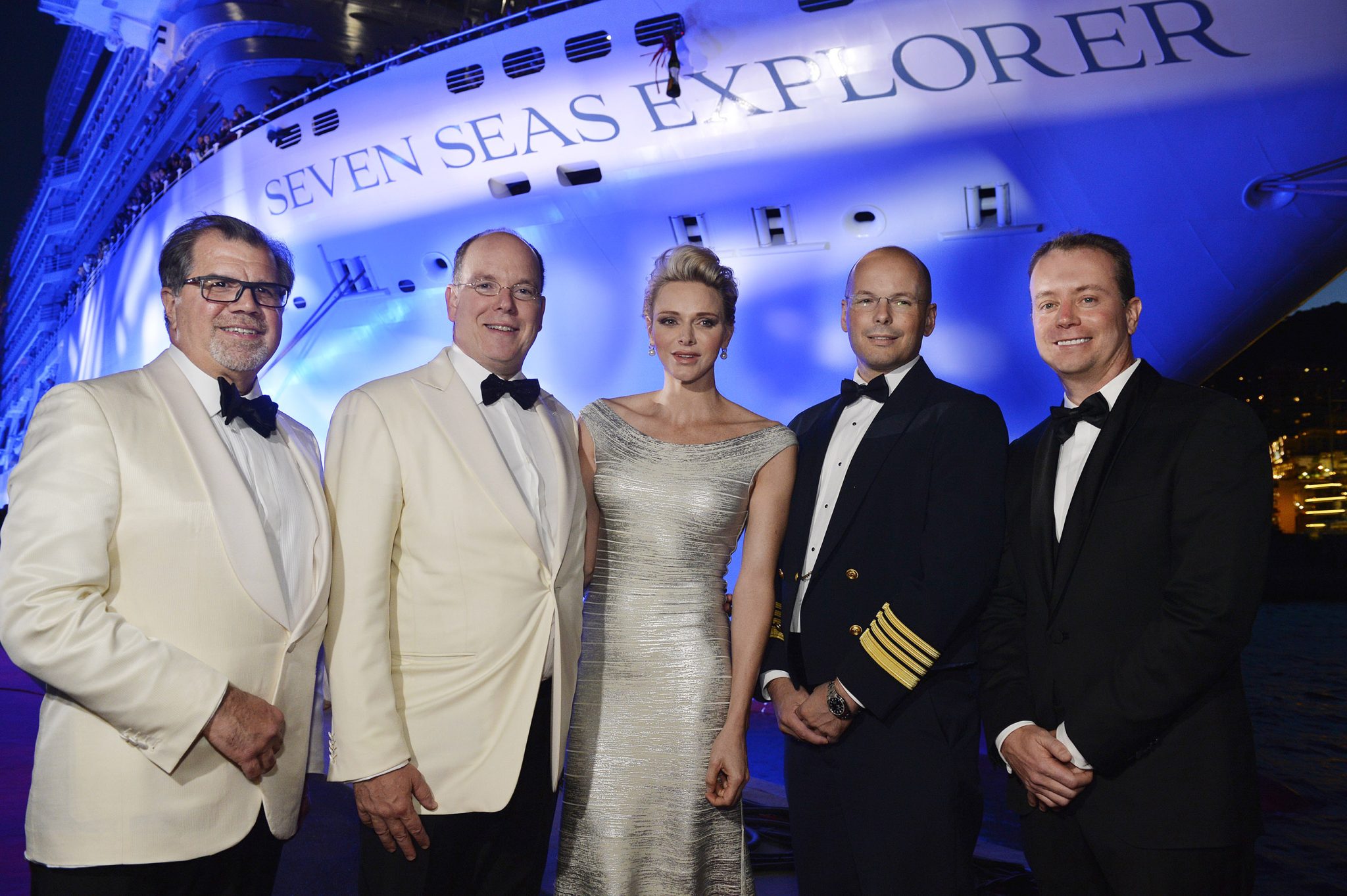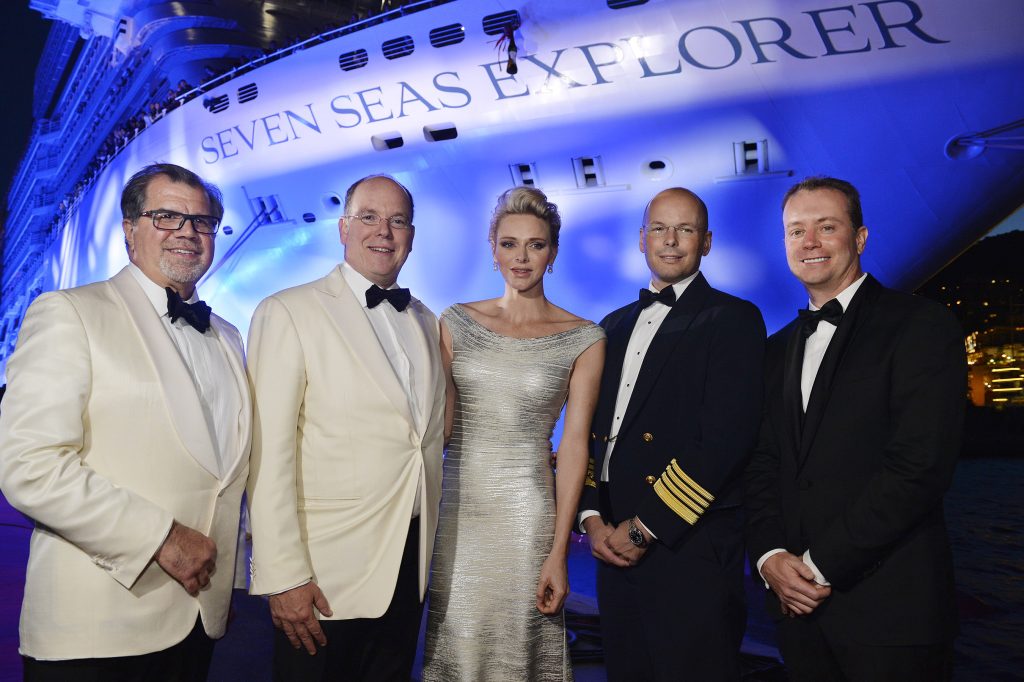 Indulge the luxurious voyage


There's no doubt about it: a luxury cruise aboard Seven Seas Explorer is an unforgettable experience. Whether you're sailing through the crystal-clear waters of the Antarctic or exploring some of the world's most fascinating destinations, you can be sure that you're in for a treat.
With all the luxurious amenities and first-class service you would expect from a world-class cruise line, Seven Seas Explorer is the perfect way to experience some of the world's most amazing destinations. Don't miss out: book your spot today at portandporters.com and prepare to be pampered like never before!
Let the experienced team of cruise enthusiasts at Port & Porters help you curate your bespoke journeys. Simply Contact Port & Porters at Tel: +65 6225 1322 / +65 6225 2322 / Whatsapp +65 8123 2260  for more details.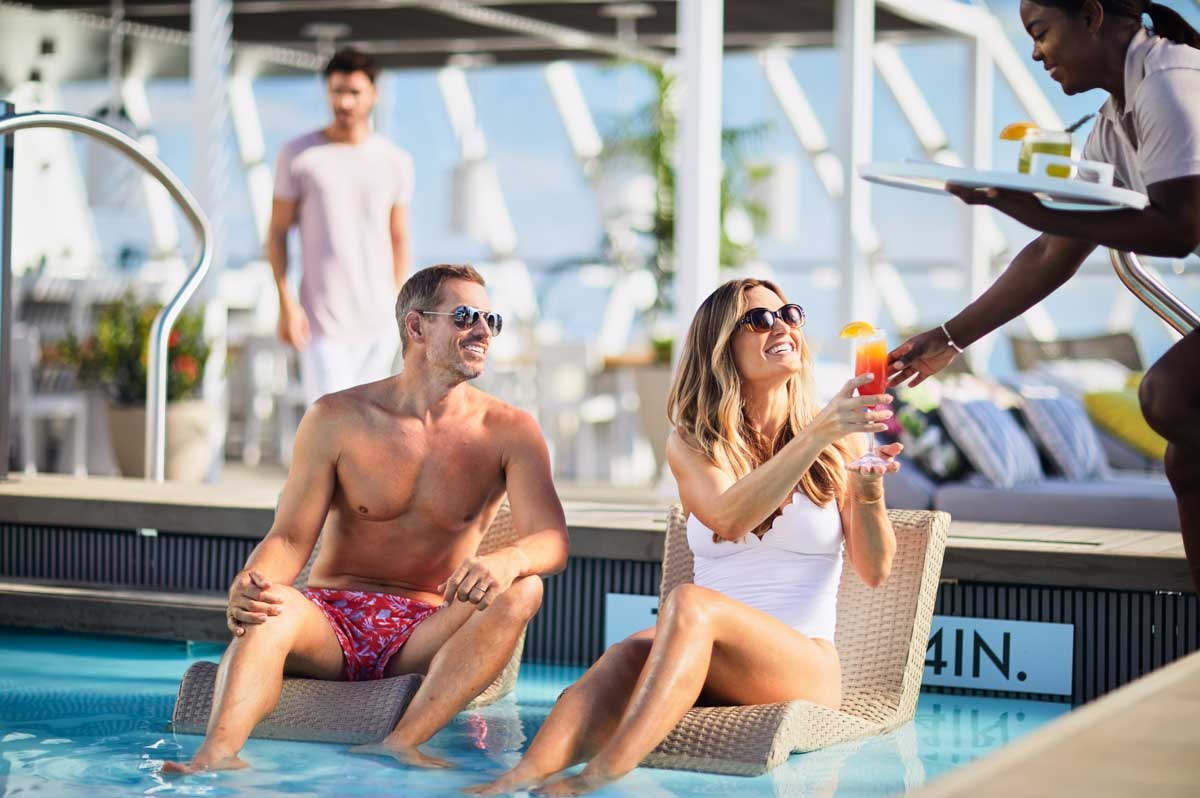 Are you looking for a luxurious and unforgettable experience in Singapore? Look no further than a luxury cruise in Singapore.
Read More »